Creating and maintaining a high level of interest at your events can be challenging, maybe even daunting for some event marketers. Selecting the best social media tools to engage your attendees may not be easy, and can get a little frustrating.
Wall platforms could help put your mind at ease. Have your different social media feeds appear on various displays via one platform to save you time and effort. Create more engaging experiences at your events. Spark discussions.
What is a social media wall?
A social media wall is an aggregated or live, usually filtered feed of relevant posts from social sites like Facebook, Twitter, Instagram, and other popular social media apps that can be transmitted to a digital signage display. Posts using specific hashtags or handles are funneled to the display, which automatically rotates in new content.
Here are a few little nifty things you could do with the wall:
1. Feature #hashtag content
Choose a unique event #hashtag, promote it, and get people to use it in their social media posts. Don't just stop there. Blast up these posts on the big screen for all to see. Attendees will get to express themselves and their posts will generate publicity to strengthen your event's presence. User-created content that drives your event seen publicly. A win-win situation.
2. Real-time updates, extra content and sponsorship
Keep your attendees in the loop with regular updates on screen. You could even show your social media feed, share related content and generate awareness for upcoming events. Promote your current event, and pave the way for the future. You could even offer to feature your sponsors' content to increase their outreach during your event.
3. Discussions and conversations
Engage your attendees by posing them questions or throwing out topics for them to discuss. Drive your event's conversations with interesting ideas and views. Take it up a few notches with competitions.
4.Showcase user-generated content.
Engage your attendees in several ways so you can properly identify and showcase your user-generated, community-building, and relationship-building content. 
5. Promote more usage of a hashtag.
Hashtags can help you build your brand, which is just one short step away from building a community. Your followers will not only be able to communicate via chat or messages but also connect with each other by using your hashtag.
6. Take advantage of social listening.
Social listening allows you to track, analyse, and respond to conversations about your brand and industry that are occurring online.
7. Generate buzz for events.
Thankfully, this strategy helps you create a buzz and attract the right attendees to your event.
8.Promote sales or events.
You will be able to better target your promotions to specific customer groups as well as provide giveaway coupons and referral bonuses to boost your sales.
9.Create social proof.
Social media wall tools allow you to optimise your website to simplify review submission, create case studies based on customer experiences, etc.
10. Increase followers and engagement.
Engage with your followers in the form of different engagement stickers for stories, gamification features, etc. You can also use a free social media wall to give it a try.
Of course, there isn't just one platform you can use to build your social media wall. We've chosen 10 of the best social walls for events for you to choose from:
Everwall
Everwall is the industry-leading social media wall/tweet wall platform. Join over 25k brands, agencies, and universities to make your event far more engaging. Everwall pricing is simple: self-service for $39/day, full service for $299/day, or unlimited social walls for $499/month.
Eventifier
This platform makes the most of user-generated content and lets real fans speak for your brand. Eventifier is the smartest way to archive your events: view company info, team members, fundraising efforts, and more. It helps to aggregate and then create archives of social media content from conferences, meetings, and other events.
Sprinklr
Sprinklr provides enterprise social media wall software for marketing and management, including social media marketing, social advertising, and content management. It is the first unified customer experience management platform for enterprises that helps the world's largest brands reach, engage with, and listen to their audiences.
Walls.io
A great, affordable choice to run a social wall at your event, Walls.io comes with support for 15+ social media platforms, customization & styling as well as powerful moderation (including black-/whitelists for spam). Bonus features include a social map and a way to post through Facebook Messenger.
Exclusive for GEVME Blog readers:
Walls.io comes with a
Free Plan
, but for their Pro or Premium plans – we can offer you a 10% lifetime discount – just enter coupon code
GEVME2017
on checkout.
#tagboard
https://tagboard.com/
If you're looking for a social media wall platform that thrives well on hashtags, Tagboard would be it. You can moderate content, interact live with your attendees and choose which posts to feature on your screens. Tagboard Live, one of its unique features, allows you to find the latest hashtag posts from all social media networks and create new tagboards on the fly to feature trending topics. You can also customize your tagboard's layout in various styles to better cater to different venue sizes. Get the best and latest hashtag content featured clearly and undisturbed. Wow.
Postano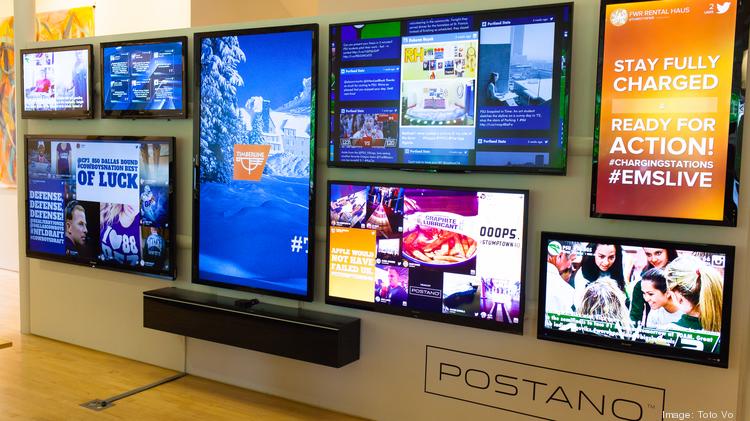 Postano's partnership with FISH Technologies is one to look out for. With the use of wireless technologies and interactive stations, your attendees can move between sections in your event seamlessly through the use of a mobile app or wearable RFID technology. This creates an integrated, unique and personalised experience for your attendees – achieved through photo booths, video green screens and other games or competitions you may have in mind using this platform. If you're looking to further enhance your event's look, check out their Style Gallery and explore their diverse array of social visualizations. Leave a lasting memory.
TINT
A DIY platform that gets you up and running in minutes. Quick customisation and advanced moderation of posts (your events' clients can moderate too – more hands to help out.) TINT also provides white label reselling that embeds codes and analytics for you to create your own price packages for clients. One account – multiple clients at a time. Get your hands dirty.
PresentersWall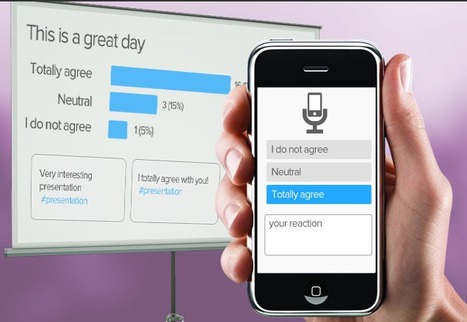 http://www.presenterswall.com/
If you're looking to get your attendees more involved at your event, have them respond to polls or questions quickly through your mobile site via their smartphones. Throw up their responses and queries on display and generate real-time results of the data collected from the Q&A. PresentersWall will allow attendees to interact your speaker easily, without having to always ask questions through microphones. Save all these results and improve on them for the next event. This would really help track responses for my future presentations.
Snapcastr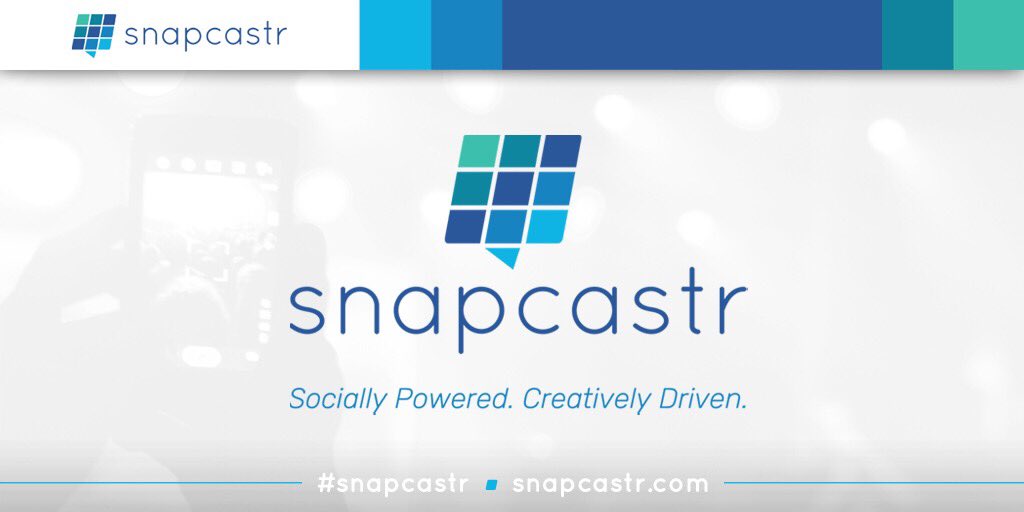 Not only does Snapcastr have a high customisable wall to strengthen branding for your events, it also allows you to integrate and showcase your event's sponsors easily. Just add them in your system and you're all set to feature them on your displays throughout. Measure the impact of your tweets and #hashtags from real-time data collected and make quick revisions to further enhance the effectiveness of your messages. Also, moderating from your mobile, laptop or tablet helps a lot. Keep spam at bay live.
CrowdScreen
For events that require the utmost secrecy, CrowdScreen has the right solution for you. Using their secure mobile private app, attendees can express themselves freely without having their thoughts shown to the rest of the world. Their Q&A widget also works well in tandem and allows you to collect responses securely, and attendees can even post their replies anonymously. Secrecy when you need it.
Common mistakes made by event planners using social walls
There are a number of common mistakes some planners make while using interactive media walls. Consider these stumbling blocks the next time you install a social wall for an event.
Selecting the wrong social platform
Using a bad hashtag
Placing social wall screens in the wrong location
Using a social wall without moderation
No design optimisation
Little or no promotion of the hashtag
Lack of gamification features
Underestimation of post-event analytics usage
So how do you feel about using a social media wall for events now? If you've used one before and not seen the results you had expected, we hope this has helped you identify some possible mistakes!
Choose the best social media tools to engage your attendees
Social media walls are defiintely one of the more effective tools in engaging attendees at your event. Get their attention. Tickle their thoughts and have them partcipate actively through conversation.
No matter which wall platform you pick, you'll be taking your events to the next level.