When you're in the events industry, you should know the main event management conferences for 2019 so you can visit them to improve your knowledge and share your own experiences of working long hours while trying to pull off amazing corporate events for your clients. Discover the current top event management conferences with GEVME.
The top 13 event management conferences to attend in 2019
Here you can discover the top event management seminars and conferences that will come in handy as an event planner, and who knows, maybe one of these will turn your event planning world upside down. Here they are:
January 2019
The Special Event
1/8–1/1,0 San Diego, CA
Over 5,000 event colleagues, exhibitors, and mentors connected with one another at the Special Event (TSE), the industry's largest trade show and conference for event professionals. During their time at TSE, attendees could choose from more than 100 training sessions, go to display events, connect with individual experts, and investigate the huge number of items on the show lobby floor.
February 2019
ADMEI (Association of Destination Management Executives International)
2/7–2/9, Houston, TX
The ADMEI Annual Conference's best event management conferences offer targeted programs for sales reps, DMC owners, and operations staff. It is hosted by the "global voice of the destination management industry," which is quite prestigious.
March 2019
Social Media Marketing World 2019
3/20–3/22, San Diego Convention Center 
To all the online life devotees (aka social media professionals), this is a chance to visit San Diego and associate with individual web-based life advertisers. They will talk about the patterns and first-class online networking strategies to connect with your event communities and specialists. The Internet-based life is a wide field wherein crowds have their own favorite stages, tune in to fascinating sessions led by the speakers, and convert the group of onlookers into a potential client base.
ACUI Annual Conference
3/24–3/28, Indianapolis, IN
ACUI is a nonprofit educational organisation that brings together college union and student activities professionals from hundreds of schools in seven countries. At this annual conference, new connections, expanded community, and exploration await you—along with a breadth of educational offerings. You'll enjoy innovative ideas, inspiring keynotes, and surprising sessions.
April 2019
National Planning Conference 2019
4/13–4/16, San Francisco, CA
Pack your bags and visit the NPC from April 13–16 in San Francisco if you want to plan the best for your event business. The motto of the current event conference is to educate the event professionals in a more fun and rather exciting way with immersive sessions, various tech displays, networking zones, and so on. Everything you enjoy will be there.
May 2019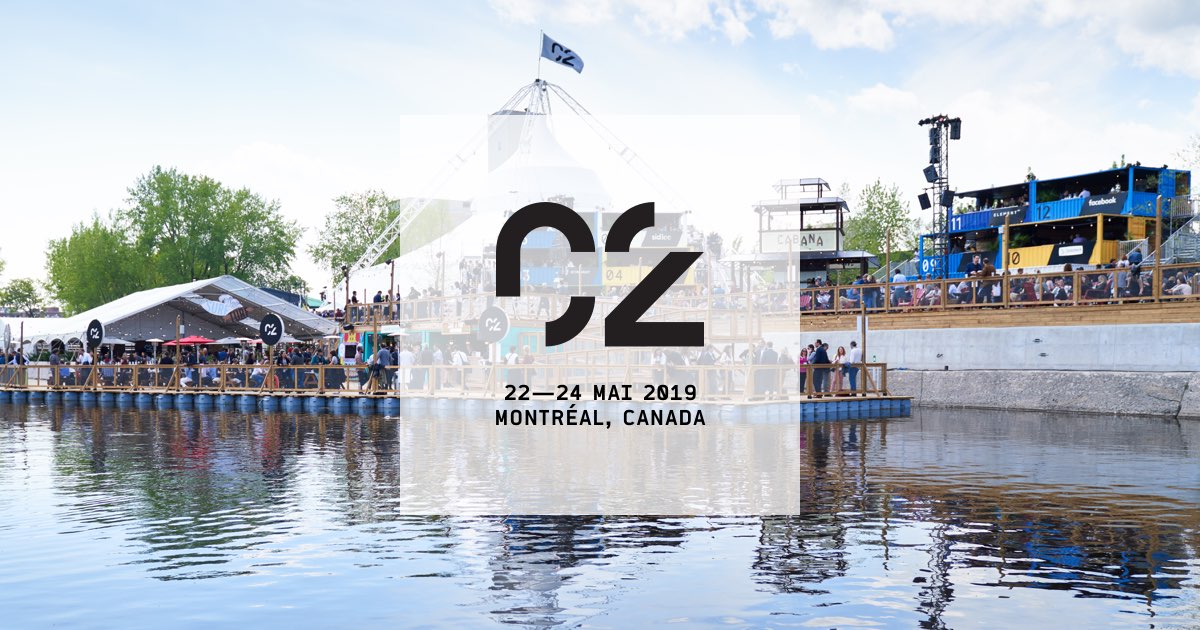 C2 Montréal
5/22–5/24, Montréal, Quebec


Here, prepare for a rundown of out-of-the-box attractions, which sounds more like the plan for a celebration than a networking event. C2 is the zenith of event arranging traditions and sets the bar higher every year with unparalleled imagination. Hanging trapeze seats, a speakeasy, smoothie shots at the rotating passageway, Cirque du Soleil exhibitions, and more are waiting for you at this conference for event managers.
June 2019
MPI World Education Congress
6/15–6/18, Toronto, Ontario
Meeting Professionals International (MPI) is the biggest gathering and event industry affiliation worldwide and is a noticeable voice for the advancement and development of the business. About 2,000 worldwide event experts gather at MPI every year to attend World Education Congress (WEC) for pertinent instruction, organising openings, and business trades.
July 2019
IAVM VenueConnect
7/21–7/24, Chicago, IL

This July, do not forget to join IAVM for the 94th yearly VenueConnect facilitated in Chicago. This conference for event professionals is the main event in the business that gives focus on training made explicitly to field, arena, assembly hall, convention center, amphitheater/celebration, and school/college settings for venue experts.
7/8–7/11, Hong Kong Exhibition Center
We simply cannot miss this gathering for splendid tech brains that will be held in Hong Kong this year. Acclaimed as the biggest tech meeting in Asia, RISE is certainly one of the must-attend events for experts in the event technology field.
Drawing together participants from all over the globe, it is an immense stage to talk about and share thoughts and accounts of their organisations and new businesses and the difficulties they face in the quickly developing tech world.
August 2019
GBTA Convention
8/3–8/7, Chicago, IL
GBTA Convention is the world's biggest business travel event. More than 7,000 business travel experts from around the globe gather for best-in-class training, selective networking openings, and news on the most recent advancements in the business. Ninety-five percent of movement purchaser participants state that this expo impacts which providers they select for their travel program, so you should definitely plan to be there!
September 2019
IMEX America
9/10–9/12, Las Vegas, NV

The IMEX America public expo show is a champion in the U.S. advertisement industry. Rousing exhibitors, new thoughts from specialists and trailblazers, and innumerable networking opportunities—you'll see it all as you glean from the worldwide event industry. This expo shapes the focal point of the events industry and meetings. It's perhaps the greatest trend setter in the event space, apart from C2, and it raised the expo bar for the most creative event concepts.
October 2019
10/1, SPiN New York
This event is your chance to look at 150+ exhibitors and speak to the best merchants, promoters, and setting professionals in New York City as well as to network and collaborate with 3,000+ event experts, corporate chiefs, organisers, and industry CEOs. An Educational Speaker Series will also take place on Wednesday, October 2, at New York City's 92Y, and this will offer inside event industry secrets from this year's powerful keynote speaker, Gary Vaynerchuk. Do not miss this event!
November 2019
11/8, Hong Kong
You should also visit MGS Asia if you are interested in day-to-day event mobile apps and similar technologies that are also very important for organising events. It is a two-day, non-vendor conference that will assist you with connecting with and gaining knowledge from mobile growth and brand marketing experts who spend significant time in the areas of user acquisition, monetisation, retention/engagement, re-engagement, and analytics in accordance with mobile, retail, and m-commerce brands.
Become a part of the best conferences for event planners
We'll include some more insights regarding the top conference for event planners in 2019 when we have more details about them. We realize the importance of featured events in the lives of event planning specialists and the huge help they provide to industry newbies.
You are welcome to add any other related events that will be profitable for events experts to attend. You can also offer your suggestions with us on our blog, LinkedIn, Facebook, or any other convenient channel.
Follow GEVME's updates, and we'll see you at the conferences!